August 10th, 2013
Increasing personal productivity can be more difficult than it would at first seem.  After all, isn't it just a matter of "just doing it?"  And if it's that simple, why aren't we all just getting things done?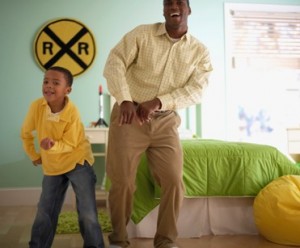 In my website and blogging work, I find that I go through cycles.  I'm highly productive at times and a zero on the scale of productivity at other times. Learning to work with these cycles and have a consistent level of productivity would be ideal for me.
Mark Waldman and Andrew Newberg, MD, authors of several books, including Words Can Change Your Brain and How God Changes Your Brain, have developed a strategy that may be just what I need.
Waldman and Newberg's strategy is adding a deliberate distraction to improve your productivity and your creativity.
The strategy sounds quite simple, yet it can feel a little odd and it requires moving against some natural resistance to follow the steps.
If you can do the steps, you just may find yourself finishing that dusty, yet important project.  Or writing your book.  Or getting your business started.  Or brushing the cat and the dog and sweeping the floor, too. You may even find yourself lighting up with ideas and starting the art project that you've been avoiding.  Whatever you have wanted to do that you keep stalling on … it may get done if you try and master this strategy.
So here are the steps they recommend:
1. Get started on your project of choice. Immerse yourself and let yourself hit the point of "flow".
2. As soon as you start feeling the first bits of stress (usually 20-50 minutes after you hit the "flow"), stop.
3. Stretch and yawn. Gently stroke your arms and face. This causes your body  to release the feel-good chemical oxytocin.
4. Run in place as fast as you can for 30 – 60 seconds. You can also dance wildly, which is my personal choice. Just move at a fast pace and keeping moving for 30 – 60 seconds.  This wakes up the brain. And anyone around you.
5. For the next 60 seconds,  focus on your breath while, with each breath, repeating a word or phrase that makes you feel good, such as "Love", "Release", "Joy", "Abundance", "Gratitude", or "Peace".
6. Now return to your project and start the sequence again.
That wasn't so hard, was it?
The roots of the strategy are from Dr. Harbert Benson, founder of the Mind/Body Medical Institute and an associate professor of medicine at Harvard Medical School.  His research was focused on stress and relaxation.  He, along with William Proctor, developed the "breakout principle" which helped high level managers regulate stress and increase their own creativity and productivity.  Benson and Proctor co-wrote the book The Breakout Principle.
The general point of the strategy is that initially, stress is a motivator.  Stress makes your heart rate increase and helps you become more alert, focused, and efficient.  After a certain period of experiencing stress, though, our bodies begin to become overwhelmed with stress hormones such as epinephrine, norepinephrine and cortisol.  At this point, productivity takes a sharp plunge.
By using the stress just to the point of discomfort and then shifting to a relaxing and distracting sequence, Benson and Proctor found that individuals can experience  increased creativity and problem solving ability.  They further found that learning to use this method and continuing to practice it caused the practicing individuals to raise their overall level of performance and creativity.  They found this especially relevant for artists and athletes, but also very effective for businesspeople.
That's right.  Practicing these six steps may actually make you consistently more creative, better able to solve problems, and more productive.
So, if you ever see me leap up from my chair and dance about or run fast to nowhere, it's not that I'm flirting with insanity, it's that I'm practicing deliberate distraction.
And that's a good thing.
How about you?  Will you give it a try?  Have you already experienced something similar?  How do you keep your creative energy flowing?
Resources and references:
Improve Your Personal Productivity with a Few Distractions – to read more on the Simple Life site
Are You Working Too Hard?  Harvard Business Review Nov 2005 – A Conversation with Herbert Benson
Distract Your Way to Success – Science of Mind April 2013
Related Posts and Articles:
Want to Change Your Life?  Try Yawning
Try Just One Thing to Reduce Stress and Get Things Done