December 17th, 2011
"Can't buy me love, can't buy me love, no, no, no!" – Beatles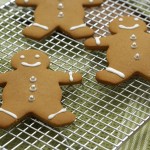 I've posted several low cost gift ideas on The Fat Dollar – take a look if you need last minute gift ideas.
There is also a  previous article of Frugal Gift Ideas that I recently updated
Both links have ideas, resources, and links to other sites to get your inspiration and creative ideas going!
It can be hard to find a gift that expresses your love and friendship, so I hope these ideas will really help.