July 30th, 2011
It's fun to get away from the house and do something different.  It can be a way to reconnect with your spouse and/or kids, or it can just be a good change of atmosphere.  Doing something that is out of your routine is mentally stimulating and can really add some vibrancy to your creative energy.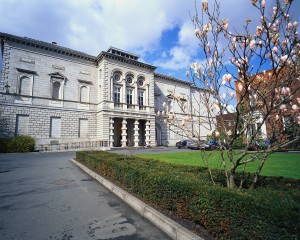 One smart day trip would be to find a local museum that is offering free admission.  The Fat Dollar (thefatdollar.com) website has a blog post Without Dollar One to Spend – Searching for Museums With Free Admission that gives some excellent links and methods for finding museums with free entry.
Perhaps the fastest way to find a no-entry-fee museum would be to search for and call your local museums.  Most museums will have an occasional free entry day or a free event day.
You can also search through your cards and memberships to see what benefits may come with the card.  For example, Bank of America and Merrill Lynch have cardholders' program,  Museums on Us,  for free admission on specific days to about 150 museums.   Certain libraries in Michigan, Illinois, and Minnesota are participating in Macy's Museum Adventure Pass program.  And active members of the military and their families can visit museums for free under the Blue Star Museums program.
Search your phone book, local visitor's center, do some google searches, make a phone call or two, and you may just find yourself with a free museum admission.
Enjoy!