November 3rd, 2009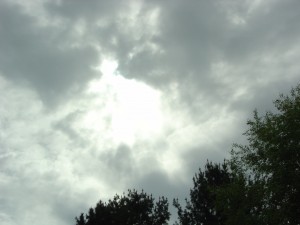 post by Patti Tokar
When was the last time you listened to God?  No, not prayed in earnest, but listened in earnest?  Or at least waited in peaceful expectation to see if there were any answers or insights forthcoming?  Clarity and direction can come from listening and waiting.
This weekend I went to a meeting in a Peace/Sound chamber.  Part of the meeting was 15 minutes of silent meditation. Those few powerful moments were refreshing.  My mind did wander at moments and in those times I was aware of noises like the soft crackling of the fire and the calls of the birds outside. Then I would drift back to a peaceful, clear state and wait for any insights or thoughts to come into my mind. Even now, days later, I still carry some of that center of peace.
There is a lot that can be learned, even a lot that can be healed, in 15 minutes of still silence.  I thought of how I so often pray so fervently, yet when had I last just listened to God?  Or when had I at least waited in clear silence for His answer or any insights that might be helping me to see His direction?  How can I get any answers if I do not make a practice of listening?
How about you?
"Be still and know that I am God."  Psalm 46:10